Shopping in Dunedin's Unique Shops
You won't find any typical t-shirt and tourist shops or big box names here in Dunedin, Florida. What you will find is a quaint downtown full of unique stores offering a huge variety.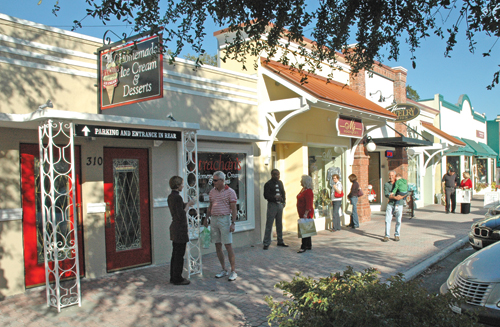 Some examples of our stores are:
· A Brewery, One of the Oldest in Florida
· Custom Jewelry Stores
· Eclectic Variety Shops
· Interior Furnishings
· Metaphysical Wares
· Antiques
· A Winery
· Women's Clothing Stores
· Ice Cream Parlor
· Old Fashioned Candy Store
· A Celtic Shop
· Art a Plenty
· And Even More....
Yes, Dunedin, FL offers you a special day wandering our downtown and getting to know the store owners and locals.
If you tire from all that shopping there are plenty of restaurants and bars to grab a bite to eat or a beverage. You will find some of the best dining in Tampa Bay right here in Dunedin.
Looking for that perfect item for yourself or a gift? Give Dunedin a try, a shopping experience like no other...